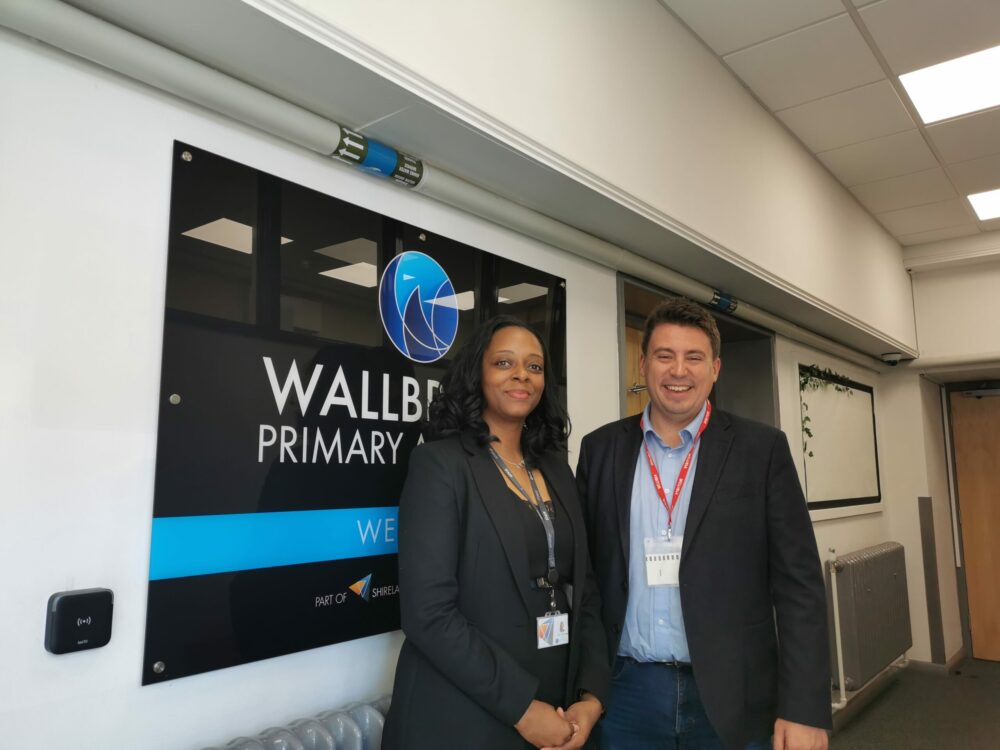 On Friday we had the pleasure of welcoming our local MP, Shaun Bailey, to Wallbrook Primary Academy, where he shared his passion for politics and serving his community with our newly elected school council and pupil leadership team.  
As part of an ongoing effort to empower our young leaders and remind them of the incredible impact they can make in their roles for both our school and community, our pupils had the opportunity to ask Shaun Bailey questions about his role; including how they can best support their school. Their thoughtful questions left a lasting impression on our guest, who was particularly impressed with the level of dedication and commitment displayed by our young leaders. 
Shaun Bailey commented: "I was impressed and blown away by the children's questions. The newly elected council are a credit to the school, and I know will do amazing things at Wallbrook this year." 
The future looks bright as these empowered young minds set out to make positive changes. We would like to extend our thanks and gratitude to Shaun Bailey for taking the time to inspire and talk with our school council and pupil leadership team.  
We eagerly anticipate that our pupils will make some wonderful contributions during the school year and confident that their enthusiasm and dedication will continue to shine brightly.